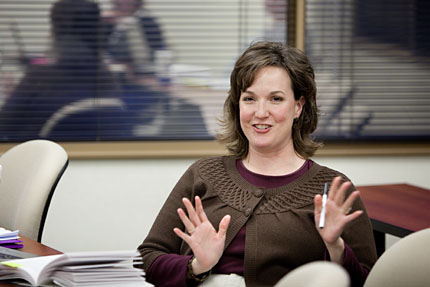 Online and Outreach Centers
Northwest is committed to providing accredited education on your schedule. Whether it's through graduate programs at the Kansas City Center in Liberty and the Northwest St. Joseph Center, or through our many online offerings, you are sure to find courses in a location convenient for you.
To learn more about the Northwest Kansas City Center and the Northwest St. Joseph Center, visit Outreach.
Northwest Online

Northwest Online  is the university's portal to its online and blended course sites. Programs and courses offerings available online are listed, along with registration, financial, student services and technical information. For additional information, please contact the Center for Information Technology in Education at 660-562-1532 or cite@nwmissouri.edu.
Online Programs
BS in Business Management
Online MBA
M.S. in Geographic Information Science
M.S.Ed. in Teaching: English Language Learners
M.S.Ed. in Teaching: Instructional Technology
Master of Science in Education
Certificate in Instructional Technology
ELL - English Language Learners - Certification